Compatible Models
SKU
MODEL/YEAR

MIB 2 STD head unit

(CD player in the glove box)



Installation Manual:

Tiguan 2017-2020
Teramont / Atlas 2017-2020
Phideon 2017-2020
Golf GTI 2014-2020
Passat / Magotan (B8) 2017-2020 


etc.



How does it work?
While the unit (CarPlay Kit) is inactive, the original video signal is passed unchanged and your car works as before. 

After activating the CarPlay Kit, the CarPlay Kit video signal is shown on the display instead. 
When you reverse the car while using the CarPlay system, the system will automatically switch to the camera without manual operation. You can easily switch system back and forth between the unit and your original head unit. 
Features:
Apple CarPlay (wireless/wired)
Android Auto (wireless/wired)
ios Airplay (wireless screen mirror for iPhone)
Android Autolink (wired screen mirror for Android)
Front & Rear Camera input (PAL+NTSC)(Automatically switch)
HDMI input(720P)
USB multimedia playback (Lossless audio & FHD 1080P video)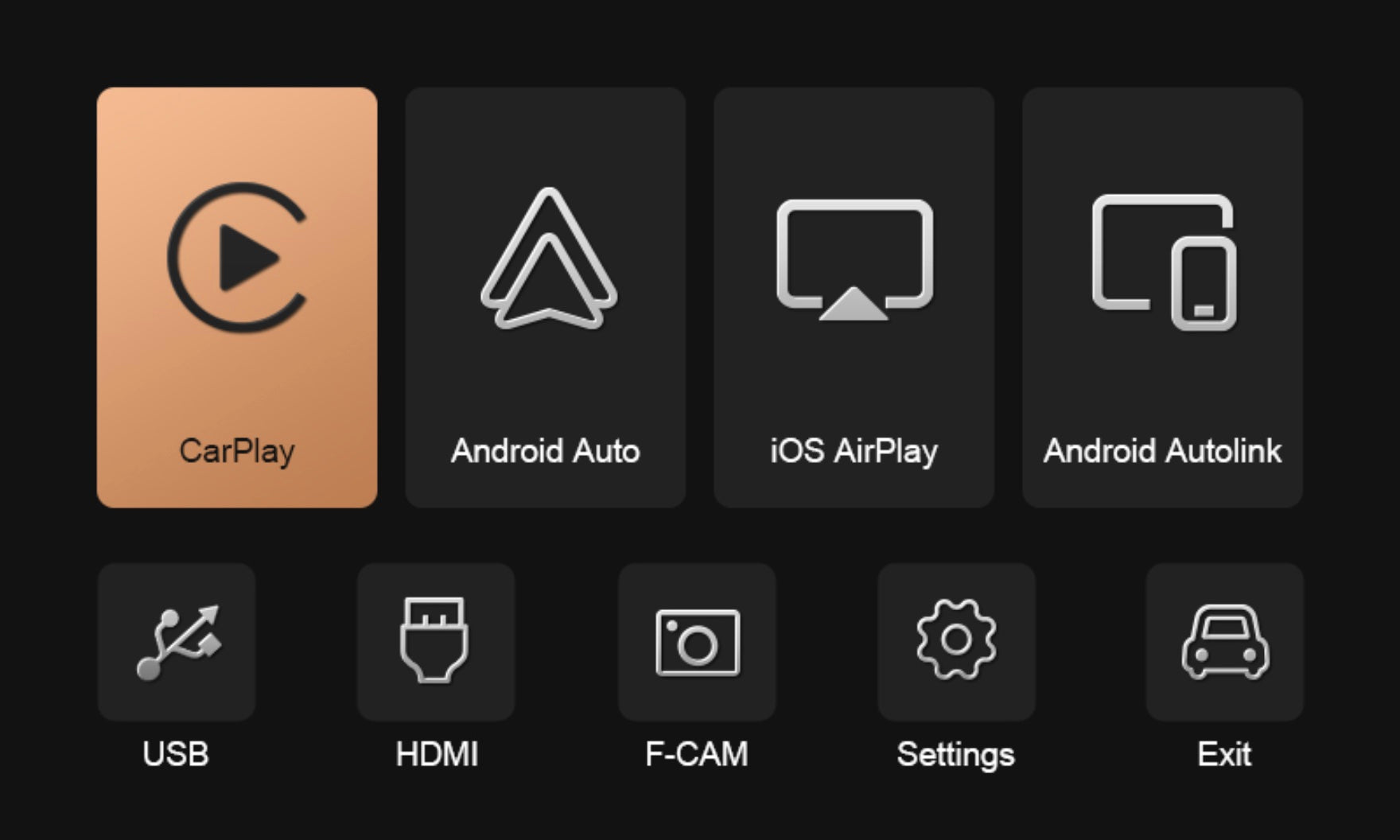 Product Details:

Built-in 5G and 2.4G WIFI for a stable connection
Built-in Bluetooth 4.0
Built-in DSP and adjustable volume for Navi, phone call, multimedia, and voice command system
Support PDC (Parking Distance Control) and FPG (Flexible Parking Guidelines), OEM parking style
Support both OEM microphone and add on the microphone
Support voice command control, OEM command system, and steering wheel control
Support both left and right drive mode
Support CarPlay icon and power on logo customization
Delivery Info:
Shipping Cost: Free Shipping
Carrier: USPS/FedEx/YunExpress
Delivery Time: about 7 days
Tax: No Tax


Packing list:
Package Size: 210mm × 60mm × 90mm
Package weight: 1kg